A one-to-one fitting & styling service for lingerie that fits, flatters & makes you feel f__ing fantastic!
Pretty, playful & provocative lingerie that's such a pleasure to wear you never want to take it off.
Book An Appointment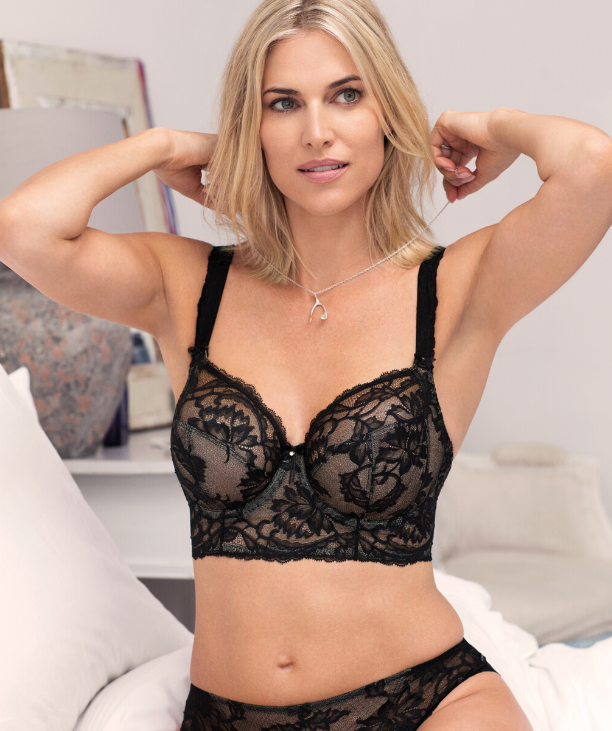 How confident, sexy and sophisticated you feel is, without doubt, affected by how comfortable your underwear is.
So why wear un-flattering underwear that feels frumpy, awkward, boring or just not…'you'?
Why plump for 'practical' underwear or feel 'old-fashioned' when you actually want to feel out of this world?
Or why doubt that your mum-tum, full bum, flat boobs or any other part of your perfect body should stop you wearing damn good lingerie that literally makes you purr with delight?!
Book An Appointment
Shopping for lingerie used to fill me with doubt and finding anything to fit my 'awkward' frame or feel feminine seemed impossible.
So fed up and frustrated with high-street fittings I created & honed my own service to add elegance, sass and a sweet-kick-in-the-pants to how women think about, shop for and feel in lingerie.
I know the last thing you want is to feel self-conscious in underwear that undermines your comfort or confidence.
So why waste time wading through rails of bras, running back and forth to the fitting room trying to find your size, or taking chances on sets you wear once then think 'I shouldn't have bought this, it doesn't feel right'?
As your personal lingerie guide I'll encourage you to try shapes and styles you never dreamed would work but that I know you'll fall in love with. Elegant and exciting lingerie that makes you feel sophisticated, empowered or sexy; and stylish swimwear that makes you shimmer.
And all this while you relax and sip Champagne!
Book An Appointment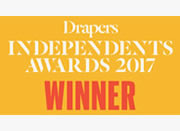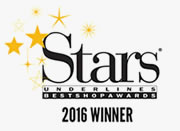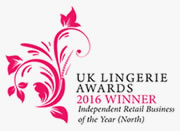 Here's how I can help you...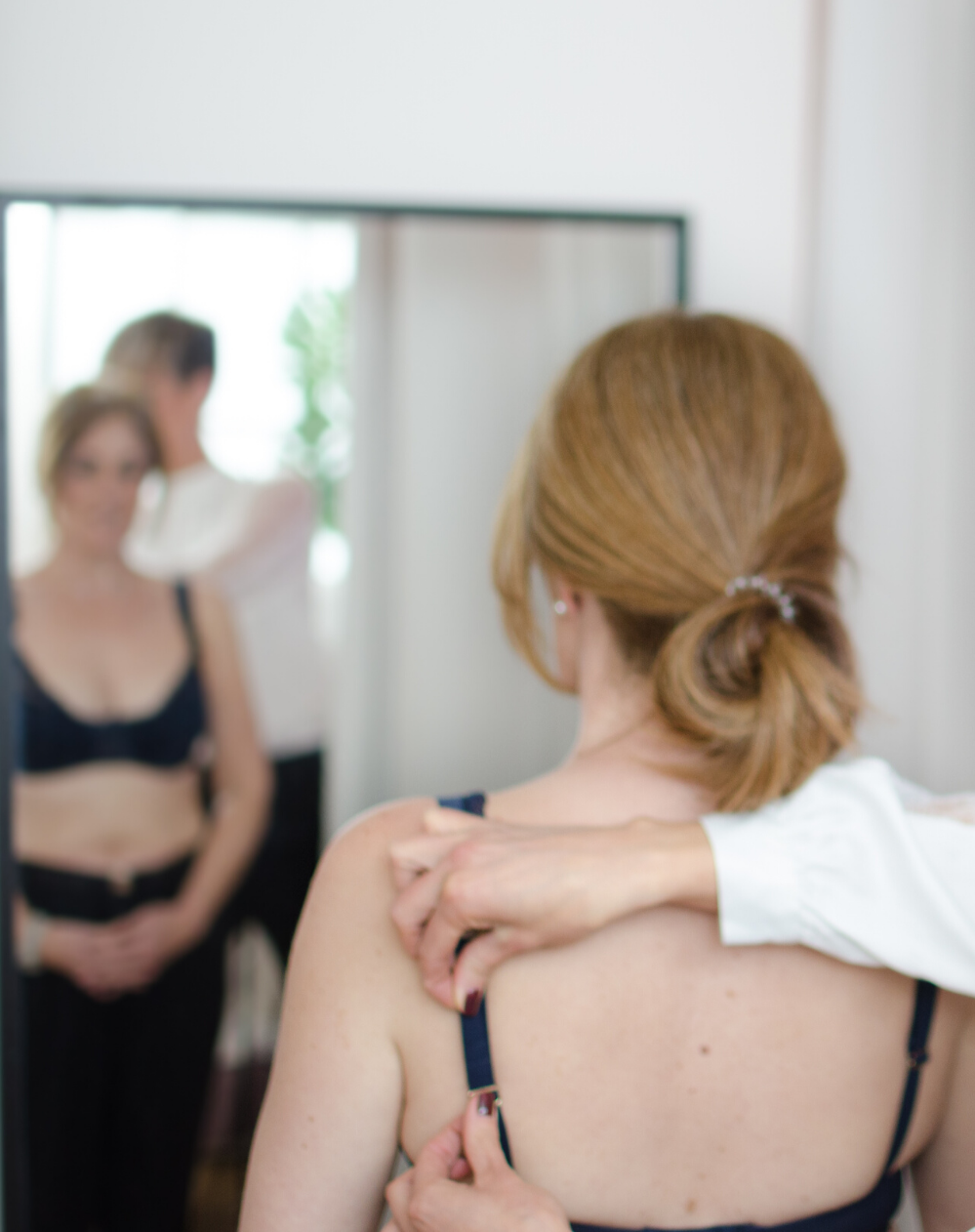 Lingerie Fitting & Personal Shopping
Tying my signature one-to-one lingerie fitting service with a tailored tour of local shops & boutiques to find you lingerie that's such a pleasure to wear you never want to take it off.
Read more
Lingerie Fitting & Customised Collections
In an entirely 'tailored-to-you' lingerie fitting & styling session you'll arrive to an irresistible assortment of THE most exciting and off-the-radar lingerie styles all personalised to match your mood.
Read more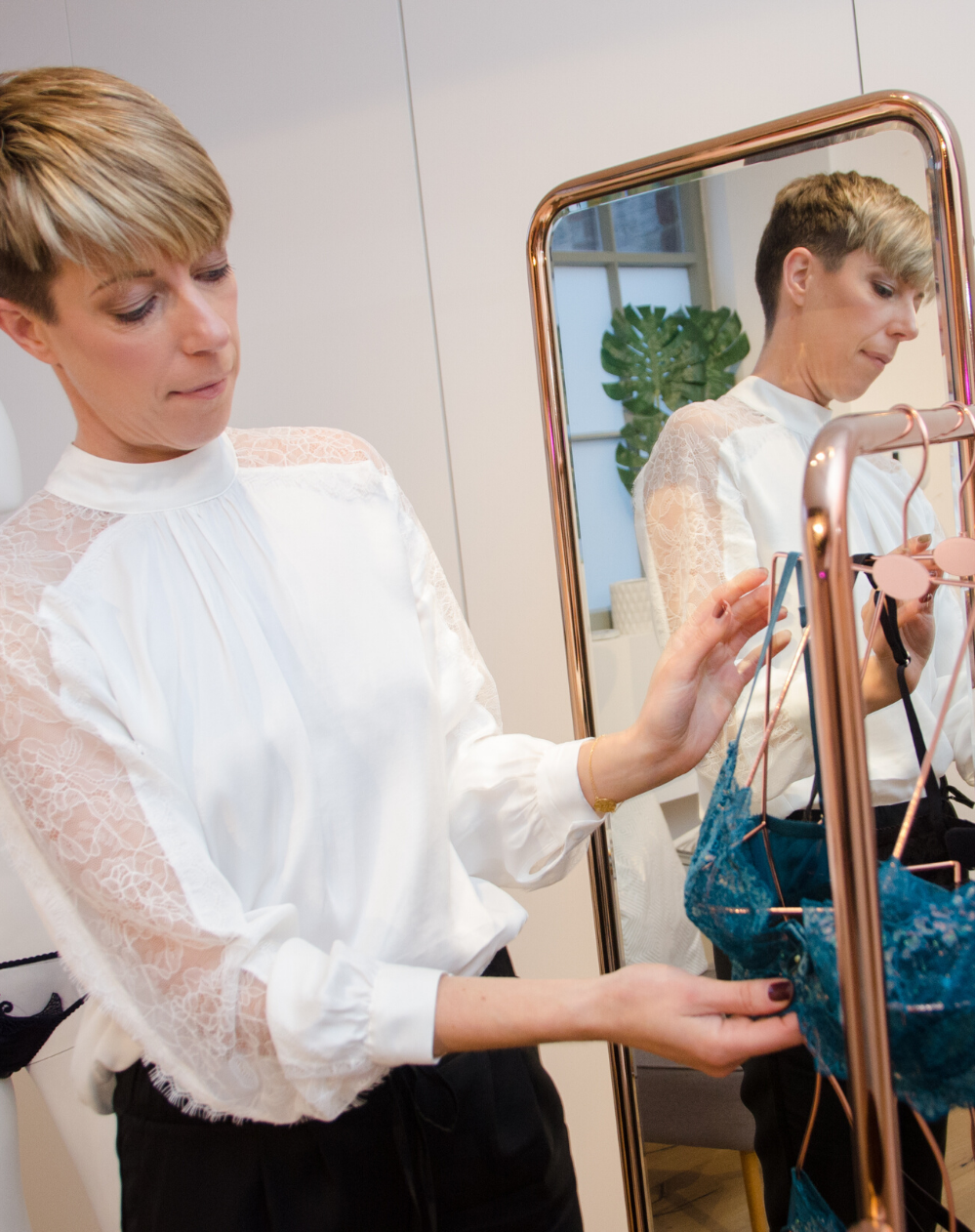 What makes Sarah's service so different?
Lingerie should make you feel elegant and choosing it should feel exciting: which is why a lingerie fitting & styling appointment with me isn't like anything you'll find elsewhere.
Guiding you through a personalised selection of pretty, playful & provocative lingerie, and sophisticated swimwear, you won't have to worry about choosing pieces that don't come in your size or will turn out to feel terrible later – because every single piece you try will be checked to find the best fit and most flattering styles for you.
You're going to upgrade your underwear drawer, self-esteem AND your silhouette.
You're going to walk taller, turn heads and feel a little bit wilder inside.
And you're going to be spoilt for choice.
The hardest thing you have to do is decide which sets are going home with you!
Book An Appointment
"I wanted something special for a weekend away and knew my typical go-to stores wouldn't cut it this time. Sarah's service certainly wasn't the 'standard' measuring-tape type affair - it was a tailored experience. Just for me.

Sarah recommended a selection of bra sets and encouraged me to see what the styles did for my body. I felt genuine excitement and joy at finding amazing lingerie that not only fits and looks good - but makes me feel fully supported, pretty and confident.

Now, with my new sets, I have an amazing start to every day and a secret little boost for me.""

- Ms O
"In the mood for new lingerie – something super comfy that still felt luxurious – I was frustrated at the choices typically found in my size. I didn't know where to turn until a friend recommended Sarah. A quick read of website I instantly knew your specialised service was for me and booked in right away.

You got my size right with a glance, knew exactly what I'd like and made the whole experience so easy. Now I wear my new lingerie ALL the time! No point in keeping it for special days!""

- Ms B
"I've had bra fittings before but was generally disappointed with the big stores – and to celebrate my new body after months of boot-camp I desired a more personalised experience. One that wouldn't serve up a stereo-typical selection.

I booked a fitting with Sarah and LOVED the entire process. It wasn't just interesting to try so many different styles and colours to see which worked for me – but ALL the bras were gorgeous!!

The sets I chose weren't my vision of 'every-day-underwear' but they're flawless under my clothes and make me feel SO much more confident and put together. Thank you so much for helping me."

- Miss S
Does your Bra Fit?
Slipping straps or gaps at the top of your bra? Take the bra fitting quiz to work out whether your bra really fits and get tips on what to do if it doesn't delivered discreetly to your inbox.
Take the Quiz