Every woman should be able to easily buy a bra that fits her properly. But there's a problem…
…sizes are inconsistent and confusing,
…nothing you've tried so far feels right,
…busy shops are overwhelming,
…and you've wasted money on bras that don't fit but you haven't taken back.
At a Virtual Bra Fitting appointment I'll help you understand your size, take the stress out of bra shopping and save you time & money.
VIRTUAL BRA FITTING includes…
• a one-to-one virtual bra fitting appointment to work out whether your bra fits properly. Know for sure whether it's time to replace a favourite bra, or if you should keep or swap a new purchase for something better.
• professional fitting guidance to optimise your comfort & confidence. Know what, if any, adjustments to your chosen size & style are needed to improve shape and support.
• personalised tips to help you know what to look out for when bra shopping. Save time and cut straight to the shapes & styles that'll suit you.
Book a Virtual Bra Fitting
I know how frustrating bra shopping is when everything you try feels wrong.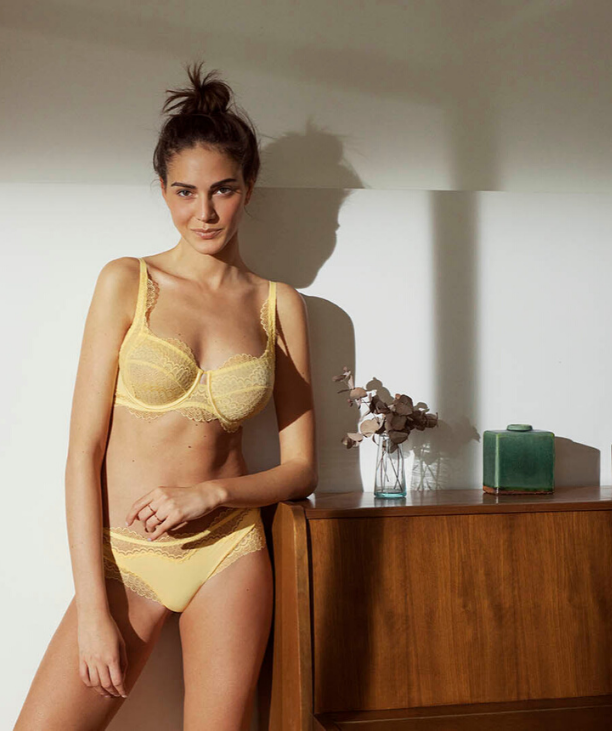 "All my bras felt baggy but unsure what size to buy I'd been avoiding bra shopping. I used to buy loads of options online but they'd all go back because I was never sure they were right.
When I saw Sarah's Virtual Bra Fitting service I thought it was perfect. I loved I could be fitted expertly in the comfort of my own home. Sarah showed me what styles would suit, I learned what sizes to try, and I feel much more comfortably knowing what to look for when buying my next bra. I definitely recommend this service!"

Book a Virtual Bra Fitting.

Get expert fitting advice to help you look and feel good.

Never waste money or get stressed about bra shopping again.
"I know the right bra will totally change my shape and promised myself a proper fitting when I finished breast-feeding. I'd read Sarah was the 'go-to' but with two kids in tow I didn't think it would ever be possible, so when I saw she did virtual fittings I jumped at the chance!
I was worried she might not be able to help because the only bra I could show me in was awful but Sarah confidently told me two sizes to try and shapes to look out for – and I didn't feel judged in my worn out mummy-bra. I feel so excited to go bra shopping now! I know what I'm looking for – not just a needle in a haystack, and I'm going online right away to look for nice bras that fit me. Finally!"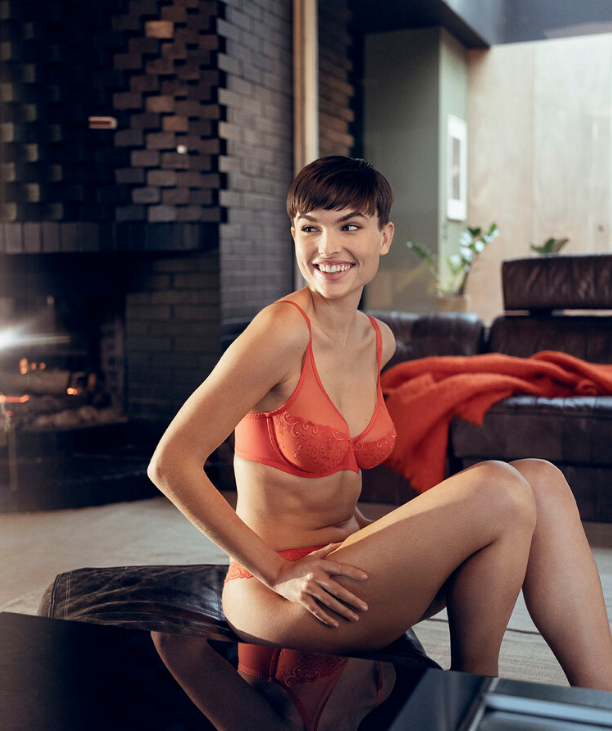 I know you're the kind of woman who wants to feel confident and comfortable.
The problem is bra shopping is stressful and you're never sure the size you choose is right.
It kills me that women waste money on bras that don't fit properly or put up with discomfort to avoid bra shopping altogether. But I do understand how frustrating bra shopping can be.
That's why, with 15 years of in-person bra fitting experience, I'm here to give you expert advice.
At a one-to-one Virtual Bra Fitting appointment, I'll help you work out if your bra fits properly, give you professional fitting guidance to improve shape & support, and share tips on other styles that'll suit you.
Book a Virtual Bra Fitting now, so you can stop wasting time & energy trying everything and start shopping with confidence and buying bras that fit first time.
Book a Virtual Bra Fitting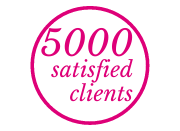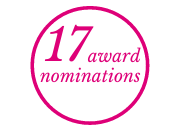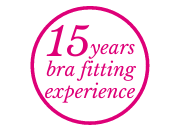 Choose your VIRTUAL BRA FITTING experience…
£20
a one-to-one virtual bra fitting appointment
professional fitting guidance for 1 bra
recommended adjustments
personalised size, shape & style tips.
£50
a one-to-one virtual bra fitting appointment
professional fitting guidance for 3 bras
recommended adjustments
personalised size, shape & style tips.
Discover the best bra shape for YOUR body.
Download your complimentary Essential Bra Shapes Guide here.
Get the Guide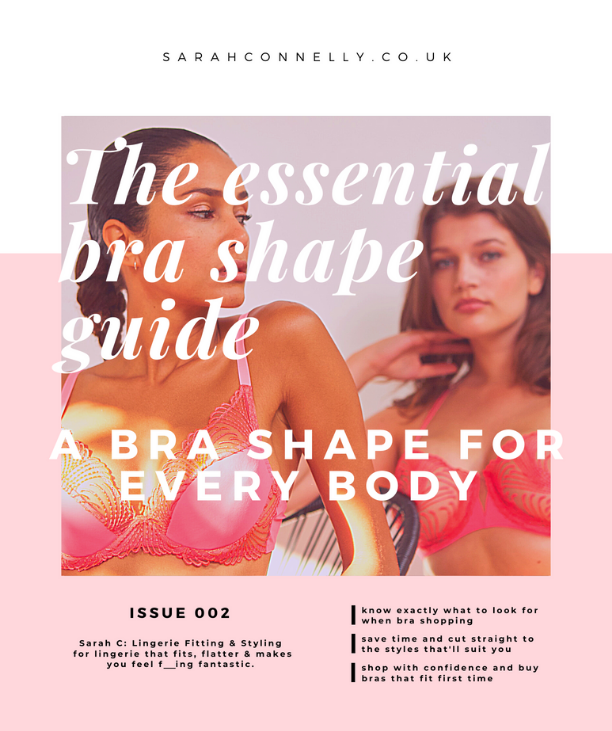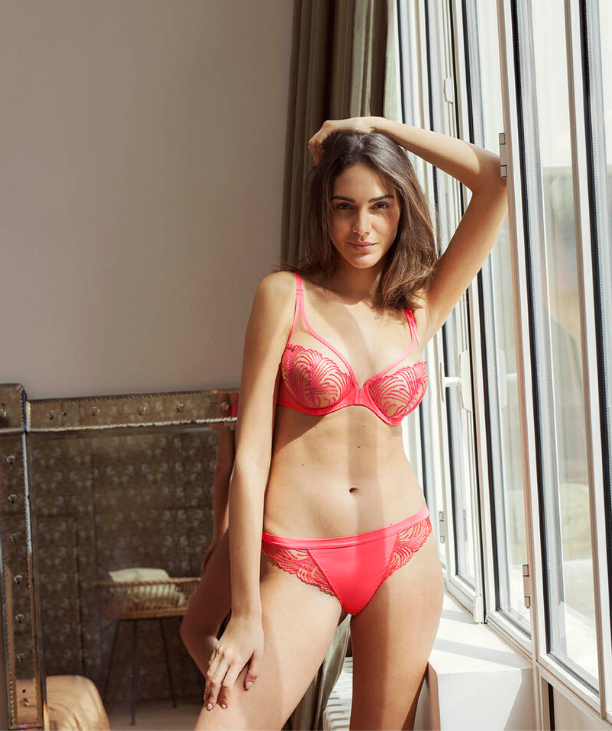 "I've been fitted in shops before but never felt the advice was genuine. I'd end up taking something I didn't love or wasn't sure was right, and felt self-conscious when I wanted to be informed and confident in my choice. This service gave me that.
Before the virtual fitting started I realised I wasn't psyching myself up like if I was going to a shop. Sarah was reassuring and gave great tips, but she's empowered me not worry what the label says and to look at the whole design of the bra instead. I'll definitely use this service again. "
Frequently asked questions...
What bra should I wear for my fitting?
Wear your favourite or most comfortable bra, or if you want to know whether you should keep or swap a new purchase for something better – wear that. I'll fit any bra, from any brand, bought from any store for you.
Do I need to know what size I'm wearing?
It's helpful to know the size of the bra I'll be checking for you. I can fit by sight but please remember the translation of size perception differs in person versus on-screen.
How specific can you be without measuring me?
Fitting by eye is a skill well-honed with many years of experience. As this is a virtual service gathering details from you before and during your appointment will ensure the advice given is as accurate as possible, though please know Virtual Bra Fitting is not a substitute for in-person fitting. If you'd prefer to upgrade to a full in-person Lingerie Fitting & Styling service please view other services available via the menu.
Will I have to undress for a Virtual Bra Fitting?
You are not required to be braless on camera at any time, though to give you the very best advice I will ask to see you in your bra. Tips to help you prepare will be delivered direct to your inbox on completion of your booking.
What sizes do you cater to?
I specialise in size 30-36, and up to an F cup. If you're not sure whether your size is in my niche, please don't hesitate to call me on 07861 026 600 for some extra guidance.
Book a Virtual Bra Fitting