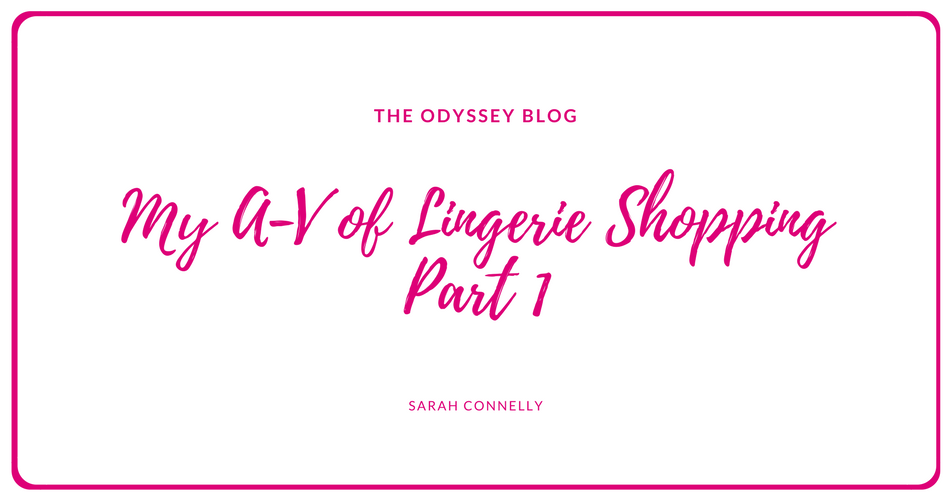 In London last week, between trade shows and training, I enjoyed a rare day off. With the endless entertainment opportunities of London laid out before me, and after indulging my senses at Perfume, Somerset House's current exhibition, I indulged even more….by Lingerie shopping.
But all lingerie shopping experiences are not created equally.
In my undercover guise as girl-about-town I first visited a high profile SoHo store. We'll call this store A.
Asking the assistant if they carried my size (30D) she offered me a rack of 32B's!
Had I been misheard? I clarified, but Miss A was adamant and shuffled me to the fitting room where a guessing game of bra fitting ensued – starting with the smallest and working through every size until something 'looked right'.
Kudos to Miss A she knew the hideously fitting 32B didn't look right – my god it didn't look right!! But 'real' bra fitting wasn't on the agenda.
Finally Miss A was satisfied 34B was lingerie perfection on my size 8 frame.
34's, for those that have been fitted by me, know they're suited to size 12 bods. For those that haven't and are wearing a 34B on anything less than a size 12 frame – my god I felt your pain!
Store A has been iconised for decades by lingerie-lovers, and I so wanted to treat myself, but the guessing game of bra-fitting was less than seductive.
So before I cracked and unleashed my 'Mary Portas of Lingerie' alter-ego on Miss A, I dressed & dashed.
More of My A-V of Lingerie Shopping coming soon.
Have you had an interesting lingerie fitting experience? Tell me all about it, or share your thoughts on the blog by joining me over on Facebook.
If I inspired you with this blog please share it with someone you know will love it too. You can use the 'Share' button up top. 
To subscribe The Odyssey Edit – my weekly preview email of the latest luxurious lingerie and exclusive in-store events, promotions & sales. All delivered discreetly to your inbox. Just click here.
Save