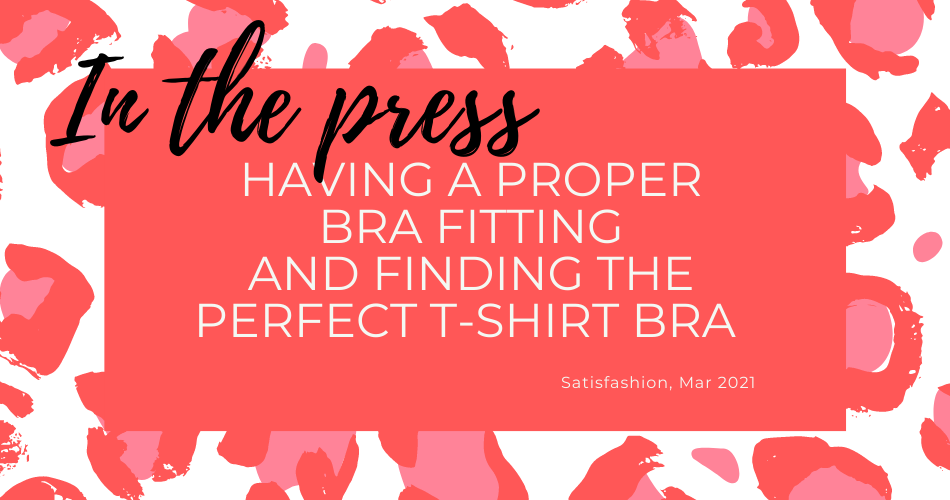 Founder of Satisfashion and Scottish stylist, Laura Russel, works with women to detox their wardrobes and create a personalised style that epitomises every client's individual character and empowers them in every walk of their busy lives. But spotting so many women were avoiding having a proper bra fitting because they're busy, embarrassed, or don't know where to begin, Laura asked me to share my top bra fitting tips on her popular IGTV Instagram Live series.
A brilliant conversation that covered everything from how my own bad bra fitting experience and a twist of fate landed me a job in a lingerie shop, to how I developed my own signature lingerie fitting & styling services.
Plus, I share expert fitting advice including…
…the difference between being measured for a bra and having a bra fitting,
…how to work out if your bra fits properly and what to do if it doesn't,
…my top tips for finding the perfect invisible t-shirt bra,
…and my favourite brands for women with bigger boobs who want beautiful lingerie that feels sexy and supportive.
Click below to watch the full bra-fitting Q&A on the 'Let's go lingerie shopping' episode of Satisfashion's IGTV series
View this post on Instagram
To discover the best bra shape for YOUR body click here to download your complimentary Essential Bra Shapes Guide.
Sarah C
PS. Thank you so much for reading (and watching). If you know someone who'd love to read this article please click the buttons below to share it.