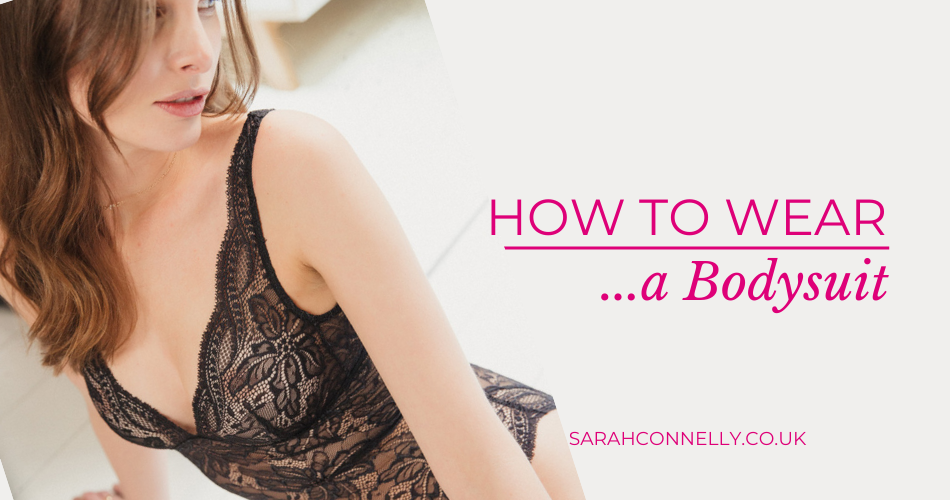 To any woman's underwear drawer, the Body is the equivalent of a classic wrap dress, but I get there's some hesitation around how to wear a Bodysuit. Especially when it comes to practicalities.
Compared to bra & knicker separates a bodysuit can seem over the top or faffy, but easy to slip on and feel like you've totally got your **** together the perfect body is power dressing without the mix & match palaver.
It is the ultimate garment in glamorous layering, and it nails day-at-home chic on so many levels.
Long sleeve or short, seasonal layering or sexy styling there's literally a way to wear a Body with every outfit and for any occasion.
So, I've put together some inspiring ideas on how to wear a Bodysuit for you to try.
Here are my favourite ways to wear a bodysuit…
#1 – Sexy straps or beautiful details in the back, too cute to keep under wraps, are so pretty peeking out from beneath a sweater. A very beautiful alternative to a yoga bra, styling a bodysuit like this (an ALL time personal fave) is so comfortable and takes the ath-leisure look to a more considered level.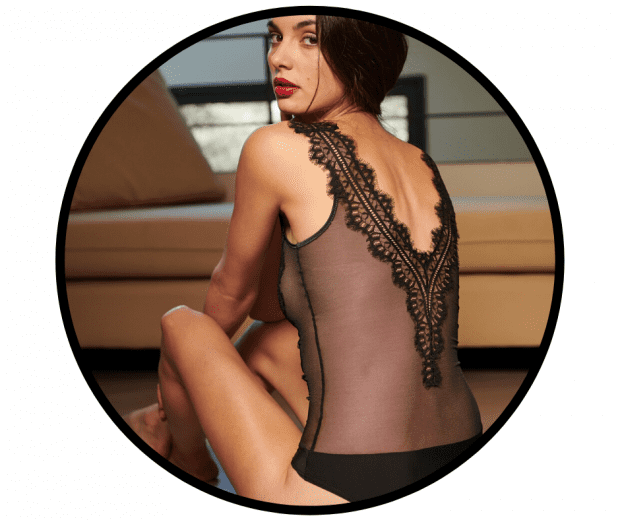 #2 – Swap a plain vest for a sheer or lace long-sleeved bodysuit and push up jacket or jersey sleeves to show off the body detail below. A sophisticated look that gives new style to a favourite outfit in colder weather.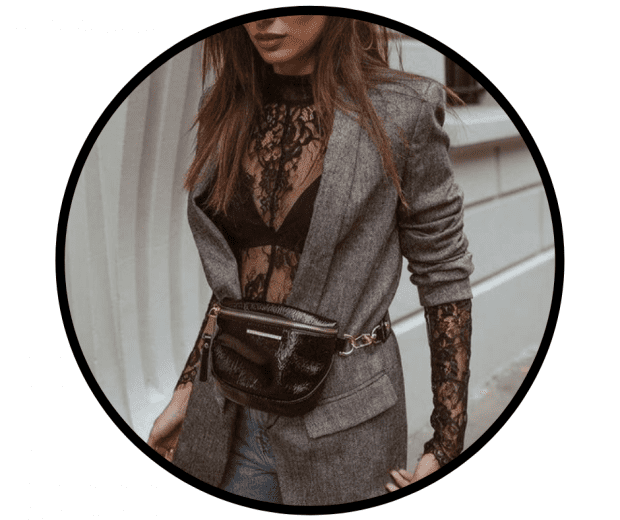 #3 – With by-bra-size fitting an underwired Body is as easy to wear as bra & knicker separates and crosses the divide between underwear and outwear effortlessly. Style with a suit for a glamorous evening look or clash denim and lace textures for a casual vibe.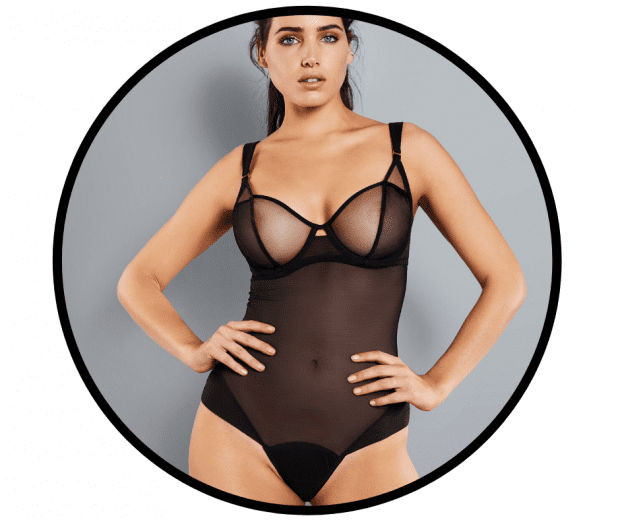 #4 – Channel ballet-class elegance by teaming a simple strappy bodysuit with a soft knitted sweater. A paired back Body is an ideal substitute for loose fitting camisoles to guarantee smooth lines and makes a brilliant lingerie drawer basic.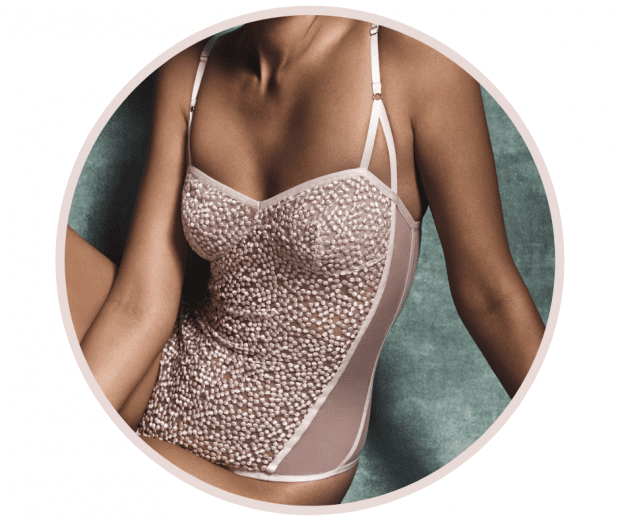 #5 – Wearing a bodysuit to bed is the most comfortable alternative to a slip or pajama separates. Switch into a Body and laid-back lounge set after a long day then slip off the extra layers as you dive beneath the covers for a deep sleep without the twisting fabric or getting tangled in trouser legs.
A Bodysuit is effortless underwear for every occasion.
Whatever look you want to rock a Bodysuit is effortless underwear for every occasion. And looking as good dressed up as it will draped across you on days you don't move from the sofa, there's a Body for every woman to experiment with.
For more inspiring ideas and expert tips, including the 7 delicate, sexy & beautiful lingerie styles EVERY woman can wear, click here to download your complimentary look-book.
– Sarah C
PS. Thank you so much for reading. If you know someone who'd love these lingerie styling tips click the buttons below to share it.