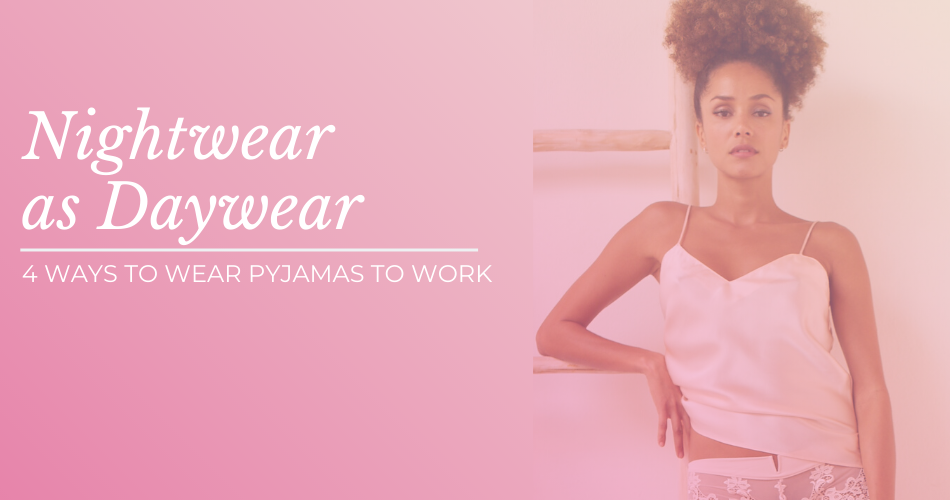 #StayAtHome sanctions are easing but if the thought of picking up the pace and resuming life as it was pre-lock-down is making you want to hit the snooze button, ease yourself in to getting dressed properly by doubling up your nightwear as daywear.
It's one thing doing a supermarket dash in your jim-jams (seriously frowned upon) but with some clever coordination wearing your pyjamas to work is as easy as counting sheep, and super chic!
Here are my favourite Nightwear as Daywear styles and 4 ways you can wear pyjamas to work…
#1 – Ease into the nightwear as daywear experiment by teaming a classic silk pyjama-shirt with formal trousers. Whether you prefer a neatly tapered pant or a soft slouchy jean, a structured base contrasts perfectly with a soft silk pyjama shirt and instantly looks more blousy then bedroom.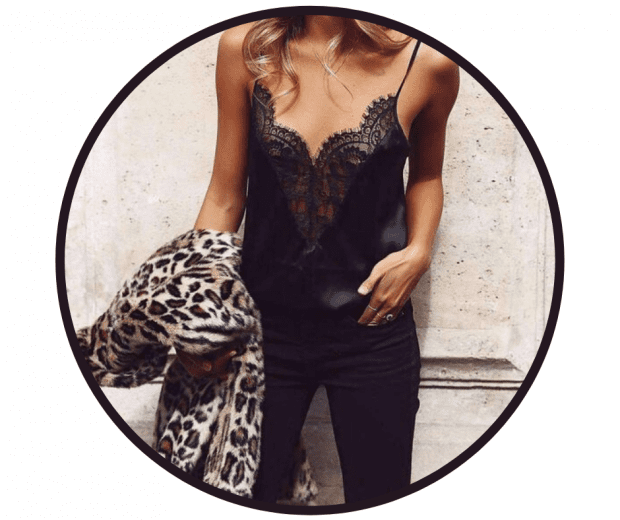 #2 – A simple lace camisole and straight leg trouser are capsule wardrobe essentials. Comfortable to wear all day; add a classic blazer for Zoom calls with colleagues to keep it professional.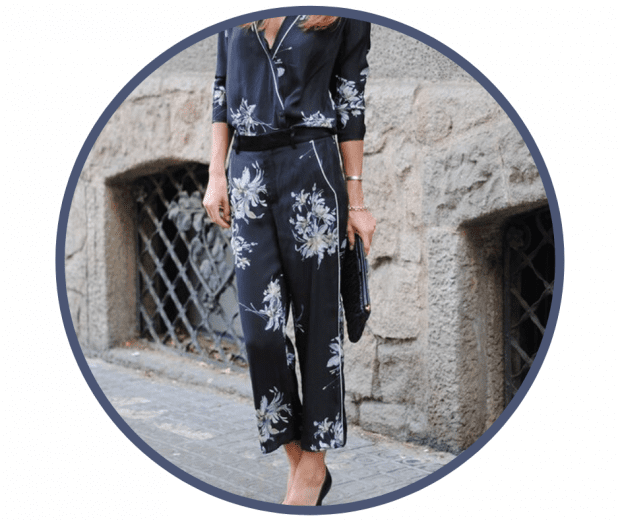 #3 – A well-tailored silk pyjama set can look just as smart as a suit. Pick a strong print or self-coloured set with contrasting trim in a quality fabric. Personally I love a classic Mary-Jane pump with pyjamas, but try a chunky sandal or slider too. Just not slippers!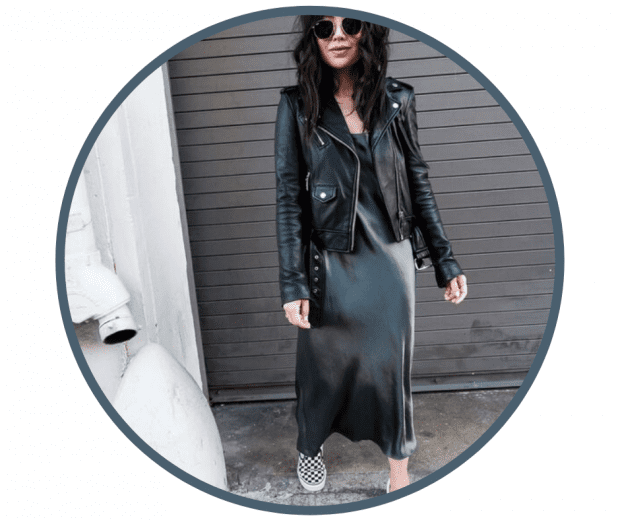 #4 – Rock the Sunday vibes by throwing a biker jacket over a silk slip. Add a classic Converse high-top and statement jewellery if you're taking this look beyond the brunch-goods isle. Sexy, edgy, and effortless.
There is a fine line to pulling off a stylish nightwear as daywear look with elegance and looking like you've just rolled out of bed. Choose quality fabrics in tailored shapes; and grown up self-coloured styles over cotton separates or unicorn prints, and you'll never need to get dressed properly again.
For more exciting lingerie inspiration click here to download your complimentary look-book: the '7 Delicate, Sexy & Beautiful lingerie styles every woman can wear'.
– Sarah C