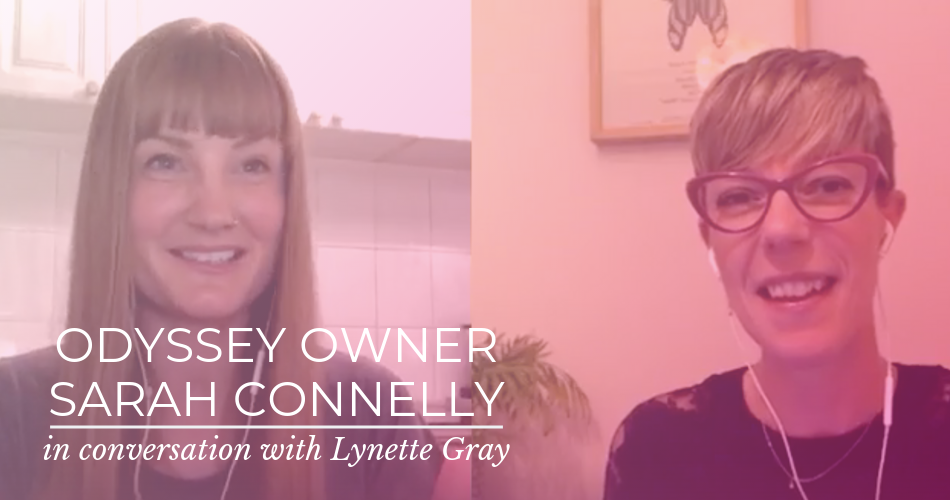 As a typical Taurus – all left brained and logical – it's not often caution is thrown to the wind and I enthusiastically yell "Hell yeah, come see behind the scenes!"
But in the midst of a professional & personal reinvention tour, when life-coach and meditation guide Lynette Gray invited me chat live on her channel, I thought it would be a fun opportunity to open up about what goes on behind the fitting room curtain.
Watch to find out what inspired me to launch Odyssey almost 10 years ago and how spinning plates and fitting lingerie simultaneously can be a thing when 'Spreadsheet-Sarah' is you're very real alter-ego.
Check out the full interview here.
And if you're inspired to ask a question after watching the video just pop it in the comments!
I'd love to hear from you.
Always a pleasure. Sarah C
PS. For more from behind the scenes at Odyssey Boutique; to be the first to hear about brand spanking new lingerie collections and for exclusive invitations to special events and promotions just click here to register for the Odyssey Edit.