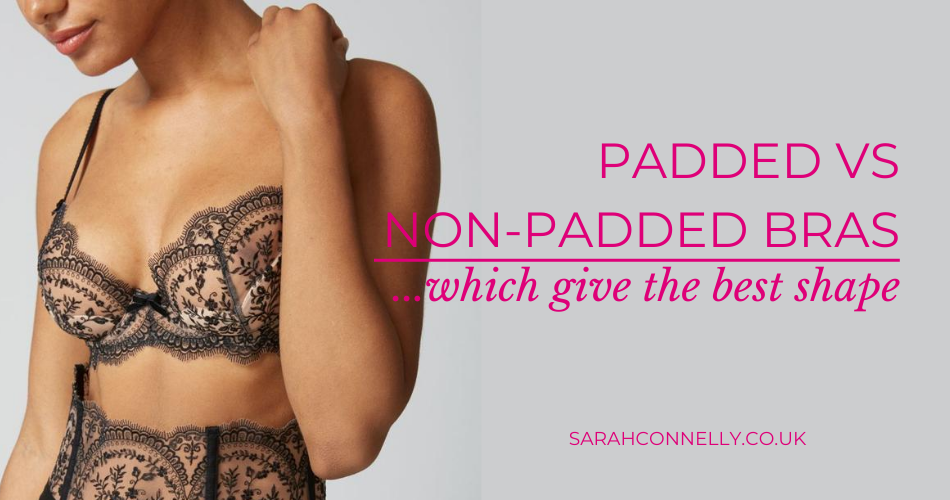 Padded Vs Non-Padded Bras – Which bra gives the best shape?
When searching for the perfect bra every woman wants a bra that shapes, sculpts and supports better than any other. But how do you decide which bra gives you the best shape? Do padded bras give better support? Do non-padded bras shape as well as padded? And do fine lacey bras feel as flimsy as they look?
There's so much more to choosing a bra style to suit you than a simple Padded Vs Non-padded choice, but it's a very good place to start. So here are my 3 top tips to help you choose a bra that fits, flatters and makes you feel fantastic…
1. Padding for shape
Padding – or contouring as we in the biz call it – is perfect if you're looking to pump up the volume and enhance your shape, or achieve a smoother finish.
Commonly, the smaller the cup size the more padded it will be. These styles are ideal for softer boobs, or those whose boobs aren't as full at the top. The padding moulds the breast by pushing it in or up to boost shape and add definition to the cleavage.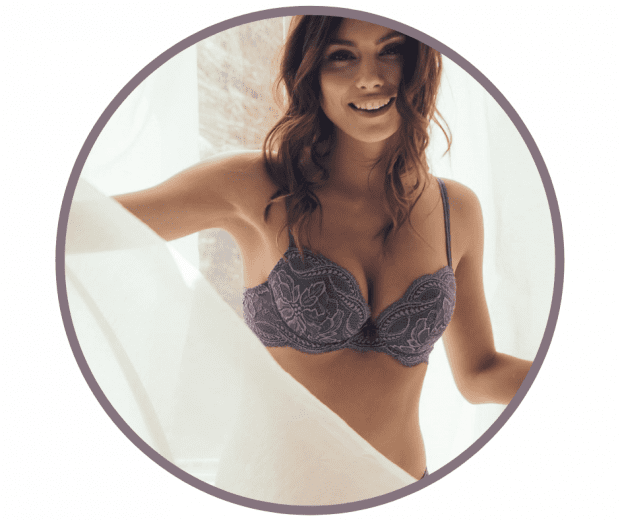 2. Padding for support

It's super common for a client searching for a supportive bra to reach for padded styles first. But what if I said it's not the padding that props you up but how well the band fits and the shape of the cup itself?!
Depending on the shape of your own boobs choosing a cup that cradles you comfortably and a band that fits firmly is bra-fitting-101. You can be equally well supported in a padded or non-padded bra, but if the fit is off you'll likely wind up sliding out of or spilling over your bra.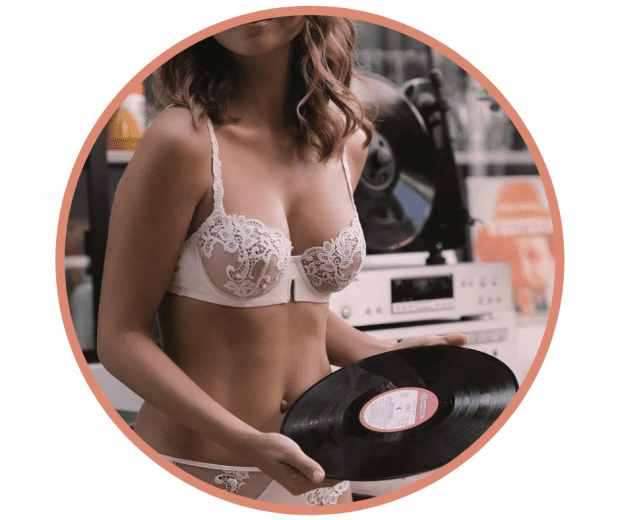 3. Padding for style
You'll find padded and non-padded options in almost every conceivable cup shape and colour. Whether you suit a balcony bra or prefer a plunge, the style of bra you choose isn't a prescription for life; you can (…and should) experiment. 
Sure padded bras might offer a little more modesty, but with exception of a super smooth silhouette (though that totally depends on the fabric and finish of the cup) nearly all the maximising, minimising, cleavage enhancing and ultra chic elegance you can dream of can be achieved with a non padded bra too.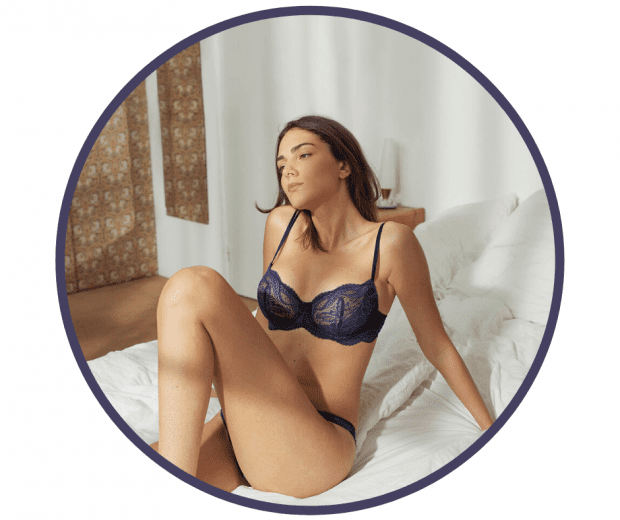 This past season or two the trend for non-padded bras has risen and with designers rising to the challenge to offer women lingerie that fits, flatters and feels great whether you plump for a padded or non-padded bra the support will be full-proof no matter how flimsy the fabric.
So long as you're wearing the right size. 😉
For more inspiring ideas and expert tips, including the 7 delicate, sexy & beautiful lingerie styles EVERY woman can wear, click here to download your complimentary look-book.
– Sarah C
PS. Thank you so much for reading. If you know someone who'd love these lingerie styling tips click the buttons below to share it. Or share your own styling tips in the comments.