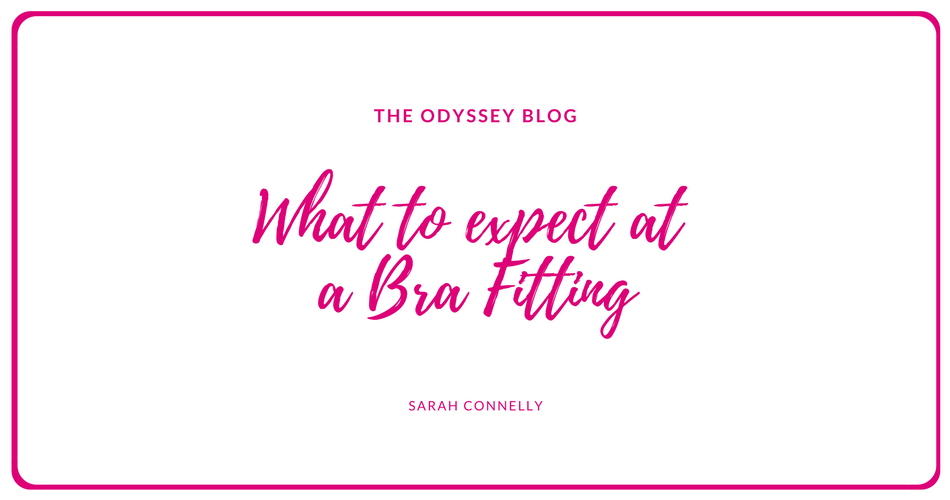 If, like me (pre-boutique days), you've had a bad bra fitting experience – it's enough to put you off getting semi-naked and inviting the scrutiny of a stranger EVER again. So I wanted to share what you can expect at a proper Bra Fitting in the hope of putting your mind at ease.
In my own fitting room it goes something like this:
*Pop in to the silk-draped fitting room: I'll slink around outside while you remove your top – keeping your bra on.
*I'll come in, only when you say, and will ask you to face the mirror and pop your hands on your hips.
*I'll run my fingers around the band toward the side of your boobs before pulling out the side of the bra to get a clear view of where your breast tissue sits – both on your body and in your existing bra.
*As we're chatting about any lingerie-woes or worries you might have, and – most importantly what you're looking for – I'll be subtly assessing your breast shape and volume to determine your actual size.
*Leaving you for a moment I'll fetch a better fitting, box-fresh bra for you to try and I'll run through this whole sequence again.
Usually this first bra – in all it's perfect fitting glory – will win you over with its sublime comfort and sassy style, but I'll always ask you try a few from a hand-picked selection to get fitting perfection and comfort on point. And to gently nudge you in new directions with styles, colours or finishes you'd never have dreamed of trying.
*I'll check each and every bra – because there is SO much variation – before giving you time alone to re-try the ones you really love.
And that. Is what happens. At an Odyssey bra fitting.
It's not necessary for you to remove your bra for me to assess your size – because I like to see what you're wearing and understand what you like/dislike about it. Your state of undress doesn't help or hinder the fitting process, just do what feels comfortable to you.
There's very little physical interaction too. I've heard some stores like to 'position' you in cups themselves but I've never understood why. The only physical action you'll experience is putting your hands on your hips while I carry out my signature fitting checks as above, and – occasionally – I'll ask you to wriggle around so I can double check there are no wayward gaps or movement in the bra. When trying things, most of us consciously stand straighter and more poised; by getting you to move around and relax and I can really see how something fits.
Last but not least, please don't fret about the state of your current bra, whether your knickers are matching, whether you [think you] have lumps & bumps or weight to gain or lose, or whether you've waxed your underarms. Being in the business of lingerie, I'll definitely have seen hundreds of women in a similar get-up before and I promise it doesn't even register on my radar.
Ready for a proper bra-fitting? One that will be fun, engaging and leave you feeling crazy confident, super stylish & supported, and with 100% dignity intact? Pop by the boutique. Or better yet make a Lingerie Fitting or Styling Appointment; that way you're guaranteed to be fitted by me and at a time that suits you.
If you have any more questions about bra-fitting or to share comments, thoughts and tales of your own bra-fitting experience join me over on Facebook.
If I inspired you with this blog please share it with someone you know will love it too. You can use the 'Share' button up top. 
To subscribe The Odyssey Edit – my weekly preview email of the latest luxurious lingerie and exclusive in-store events, promotions & sales. All delivered discreetly to your inbox. Just click here.
Save
Save
Save