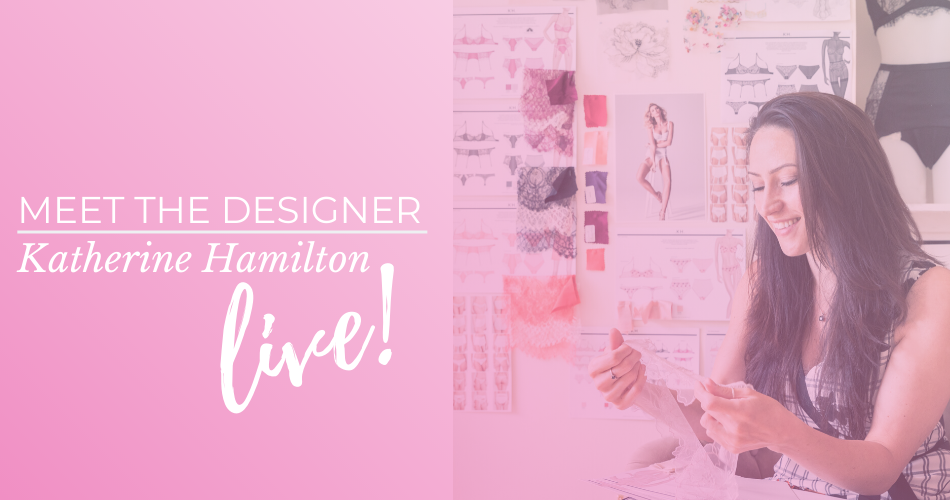 "Fundamentally I want women to like their bodies!" – Katherine Hamilton
Fed up the high-street didn't cater for her size & style, when former psychology graduate Katherine Hamilton couldn't find lingerie that fitted she decided to create her own collection and launched Katherine Hamilton Intimates.
Now stocked exclusively at luxury retailers, including Harrods of London, her designs are synonymous with an accentuated fully rounded silhouette that promises to make you feel sexy and supported.
Katherine Hamilton has answered the call of women everywhere who've been longing for pretty, properly fitting bras in a full range of sizes – and all with delicate straps, bold embroidery and limited edition colours.
So I sat down with Katherine to hear about her journey from Psychology graduate to lingerie designer, go behind the scenes on why she started her brand and discover what it takes to create lingerie women look good and feel great in.
The most important thing I took from today's conversation is that fundamentally Katy created her label to "help women like their bodies!"
Yaaaaasss!!!
But beyond that there was tons of gold shared in the first ever Meet the Designer session.
Watch the replay here then share your thoughts and questions in the comments.
PS. I've teamed up with Katherine Hamilton to host 25 special edition fitting appointments from 16th to 21st March 2020. For exclusive access to her collections (ordinarily only available online or at Harrods) click here to find out more and to book your special edition lingerie fitting appointment.